School Supplies Needed

Help a student start the school year with confidence by donating school supplies to the
Fairmount Food Pantry, Della Lamb & Spofford.


Supplies Needed:

Pencils & Writing Tools
Pencils - #2 lead
Erasers
Ball Point Pens – blue, red, black
Erasable Pens
Colored Pencils – set of 8
Crayons – sets of 8, 16, & 24
Watercolor Sets with Brush
Markers – water based, 8 colors
Highlighters

Paper Supplies
Construction Paper – 9x12, 8 colors
White Drawing Paper – 9x12
3 Ring Notebook Paper – wide lined
3 Ring Notebook Paper – college lined

Tablets & Notebooks
First Grade Writing Tablets
Spiral Notebooks – wide & college lined

Folders & Binders
3 Ring
White
Binders
Folders with pockets
Subject Dividers

Miscellaneous
Calculators
Glue (8 oz.)
Glue Sticks
Scissors – 5" sharp
Rulers (w/metric notations)
Zippered Pencil Pouches
Backpacks
Boxes of Kleenex
Gummy Vitamins
Underwear-Boys and girls 4T-16 (most critical need is Girls size 8 and Boys Large)
Children's Motrin/Tylenol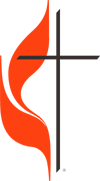 Northern Boulevard

United Methodist Church

1800 S. Northern Blvd. Independence, Missouri 64052
(816) 252-7977

Open Minds.

Open Doors.

Open Hearts.

Copyright 2006
Northern Boulevard United Methodist Church

The Cross and Flame is a registered trademark and the use is supervised by the General Council on
Finance and Administration of The United Methodist Church. Permission to use the Cross and Flame
must be obtained from the General Council on Finance and Administration of The United Methodist
Church: Legal Department, GCFA, Post Office Box 340029, Nashville, TN 37203-0029, Phone:
615-369-2334, Fax: 615-369-2330

Website comments or questions can be sent to
webmaster@nbumcmo.org